Used Cars Dealer near Dorchester Offers Safety Tips for Every Driver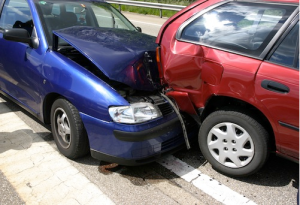 As we age, we are faced with new challenges in all avenues of life. One of the more dangerous is driving. We all have our stories of a close call with an older driver, but what most people dont think about is the difficulties that they have to deal with behind the wheel. Rather than complain about the mistakes of older drivers, we should really be thinking of ways to make driving easier for them.
AAA has suggested a few key features that will improve the driving experience for elder drivers, and, therefore, improving the experience of the drivers around them as well.
Check out Quirk Pre-Owned, our used cars dealer near Dorchester, to learn more about better driving.
Simple Adjustments for Lifelong Driving
Comfortable, safe driving is important at every age; however, as the years pass, the harder it can be. AAA has some suggestions of new features that will help maintain a safe road and keep our elder drivers happy behind the wheel.
"A 2012 survey revealed that only one in 10 senior drivers with health issues are driving a vehicle with features like keyless entry or larger dashboard controls that can assist with such conditions," said Jake Nelson, AAA director of traffic safety advocacy and research.
The 2013 "Smart Features" report recommends:
Six-way adjustable seats for drivers with limited range of motion in their knees, or with hip or leg pain, as the seats require less strength to adjust and ease vehicle entry and exit.
Keyless entry and ignition, which reduces the amount of grip strength needed for those with arthritic hands or stiff fingers.
A thick steering wheel, which alleviates pain associated with twisting and turning for drivers with diminished fine motor skills.
Displays with contrasting text to reduce blinding glare for those with diminished vision or problems with high-low contrast.
Safer road is just a few features away; help the older driver in your life stay independent without the risk with a few key pieces of auto equipment.
Visit Quirk Pre-Owned, our Dorchester area used cars dealer, to start driving more safely today!
For more information, call us at 877) 466-1512.
0 comments so far on this article