One of Your Favorite Used Car Dealers near Boston Protects Your Loved One
November 22, 2013 by
Sean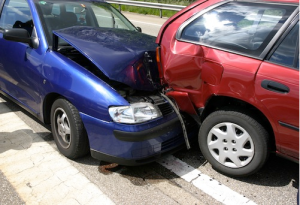 With each stage of life, we are faced with uncomfortable conversations. There are the dreaded political and religious debates with friends and family; the awkward Where Is This Going relationship discussion; and, dont forget about that traumatic lecture from your parents that occurred around age 13. One of the most difficult, and most important, conversations is talking to our loved ones about their driving as they get older. In fact, despite the importance of this topic, most people just avoid it altogether. Follow these simple tips from Quirk Pre-Owned, one of the leading used car dealers near Boston, to learn how to talk to your older drivers about staying safe on the road.
"One of the first steps in addressing older driver safety is having a nonthreatening conversation with our loved ones," according to AOTA, which dedicates one of its awareness-week days to effectively broaching the subject. "Family and friends play a major role in discussions about older driver safety, and it is better to start the conversation early, allowing time for planning and the exploration of options long before the crisis or accident."
We care about all of our drivers, regardless of age, so visit our used car dealership to learn more about driving safety.
Age Is More than Just a Number
Betty White is the ideal example of someone who has managed to preserve her young spirit, even at the age of 91. Despite her ability to remain relevant in Hollywood and maintain her wit and acute focus as examples of her everlasting youth, there are some aspects of aging that are inevitable. Poor eyesight, impaired hearing, and distracted concentration are all common effects of aging that can impact driving.
Even though these signs of aging are common and dangerous behind the wheel, and over half of the people polled by Liberty Mutual Insurance admitted to worrying about their parents driving skills, still 29 percent of the participants admitted theyre "likely to avoid the conversation entirely."
There are ways to combat the effects of aging, according to the Centers for Disease Control and Prevention, including:
Exercising regularly to increase strength and flexibility.
Asking your doctor or pharmacist to review your medications to reduce side effects.
Having eyes checked by a doctor at least once a year.
Driving during daylight and in good weather conditions.
Planning the best driving routes ahead of time, ensuring they are well-lit and easy to navigate.
Leaving a large following distance between you and the car ahead.
Considering alternatives such as public transportation.
Engaging in uncomfortable conversations is part of life; imagine the outcome if your parents have avoided a few of those awkward talks during your adolescence.
Take responsibility and care for the older drivers in your life with these tips from Quirk Pre-Owned. Visit one of your leading used car dealers near Boston to keep your loved ones safe when theyre behind the wheel.
For more information, call us at (877) 466-1512 today!
0 comments so far on this article